Shooter Vartika Singh wants to hang Nirbhaya killers
Source:
Samachar
Sunday, 15 December 2019 13:34
Lucknow, Dec 15 (IANS) International shooter Vartika Singh has written a letter in blood to Union Home Minister Amit Shah, expressing her desire to execute the capital punishment to the four convicts in the Nirbhaya rape case who are facing a death sentence.
Vartika Singh told reporters on Sunday that she wanted to hang the four convicts in order to send a message that a woman can execute men if they violate her.
She further said that she wanted support for her initiative from women actors, lawmakers and other celebrities.
Reports of the imminent hanging of the four men convicted in the infamous Nirbhaya rape and murder case have been gaining grounds as the convicts are running out of legal options.
The Tihar Jail officials, where the four are presently lodged, have asked the Buxar Jail in Bihar to prepare ropes for the hanging and the Uttar Pradesh government has been asked to provide hangmen.
The Buxar Jjail has expertise in making ropes suitable for hanging while Uttar Pradesh has a 'certified' hangman Pawan in Meerut.
Vartika Singh had made news a few months ago when Babri plaintiff Iqbal Ansari had accused her of heckling him to concede the then disputed land to Hindus. She had accused him of attempting to assault her.
Besides Singh, 42-year-old Tamil police Head Constable S. Subash Srinivasan, a police gallantry medal winner and grandson of INA veteran, has also volunteered to hang the killers of Nirbhaya in Tihar Jail. Srinivasan has also written a letter to the Tihar Jail authorities on December 6.
amita/in
1st ODI: West Indies to bowl first against India in Chennai
Source:
The Siasat Daily
Sunday, 15 December 2019 13:32
Chennai: West Indies won the toss and asked India to bat first in the first ODI of the three-match series at the MA Chidambaram Stadium in Chennai on Sunday.
India had clinched the T20I series 2-1 after defeating West Indies in the third match.
Talking about the team combinations, Indian skipper Virat Kohli informed that Manish Pandey, Shardul Thakur, Mayank Agarwal, and Yuzvendra Chahal will not feature in the first ODI.
"Wanted to bat, very happy, it's a dry surface. Very surprised by West Indies' decision to bowl. Batting first is our strength," said Kohli.
Following are the playing XI of India and West Indies for the match:
West Indies: Shai Hope (wk), Sunil Ambris, Shimron Hetmyer, Nicholas Pooran, Roston Chase, Kieron Pollard (c), Jason Holder, Keemo Paul, Hayden Walsh, Alzarri Joseph, Sheldon Cottrell
India: KL Rahul, Rohit Sharma, Virat Kohli (c), Shreyas Iyer, Rishabh Pant (wk), Kedar Jadhav, Shivam Dube, Ravindra Jadeja, Deepak Chahar, Kuldeep Yadav, Mohammed Shami.
Check out more stories at The Siasat Daily
If anything happens to me or my family, then BS Ashu will be responsible: DSP Sekhon
Source:
Samachar
Sunday, 15 December 2019 13:31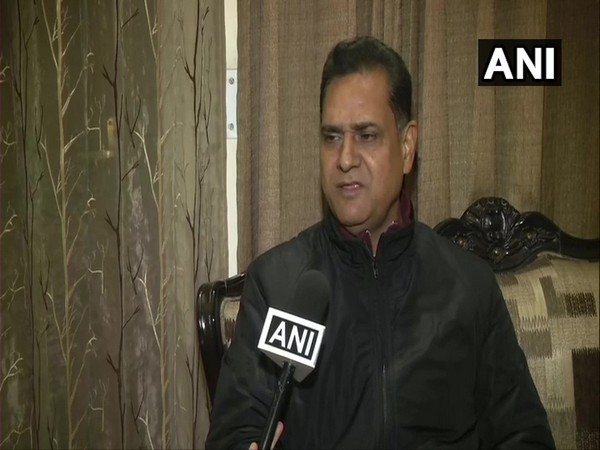 Ludhiana (Punjab) [India], Dec 15 (ANI): Punjab Deputy Superintendent of Police (DSP) BS Sekhon claimed that he is being "threatened" by cabinet minister Bharat Bhushan Ashu and said that if anything happens to him then the minister should be held responsible.
"It only gives a message that no policeman should take action if a Minister is found involved in a crime. If anything happens to me or my family, then the Minister and my department will be responsible for it. But I will fight till the end," Sekhon said.
During an inquiry into a housing society case, BS Sekhon found irregularities allegedly committed by the minister.
Sekhon stated that Bharat Bhushan Ashu, Punjab food, civil supplies and consumer affairs minister wanted the case to be closed.
"Minister wanted case to be shut. When I denied, he started giving me life threats and now I have been suspended," Sekhon told ANI here. (ANI)

If anything happens to me or my family, then BS Ashu will be responsible: DSP Sekhon
Source:
Samachar
Sunday, 15 December 2019 13:31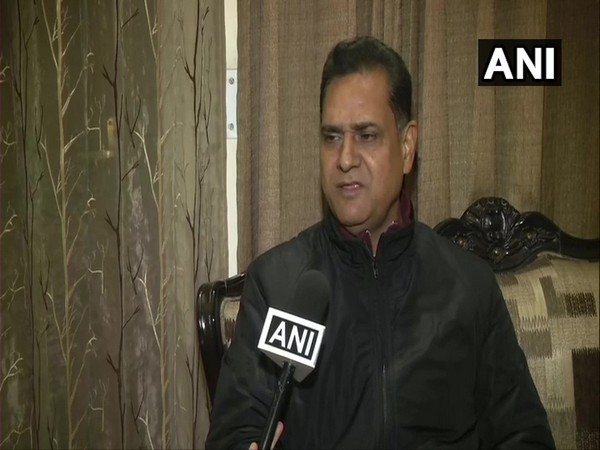 Ludhiana (Punjab) [India], Dec 15 (ANI): Punjab Deputy Superintendent of Police (DSP) BS Sekhon claimed that he is being "threatened" by cabinet minister Bharat Bhushan Ashu and said that if anything happens to him then the minister should be held responsible.
"It only gives a message that no policeman should take action if a Minister is found involved in a crime. If anything happens to me or my family, then the Minister and my department will be responsible for it. But I will fight till the end," Sekhon said.
During an inquiry into a housing society case, BS Sekhon found irregularities allegedly committed by the minister.
Sekhon stated that Bharat Bhushan Ashu, Punjab food, civil supplies and consumer affairs minister wanted the case to be closed.
"Minister wanted case to be shut. When I denied, he started giving me life threats and now I have been suspended," Sekhon told ANI here. (ANI)

<< < Prev 1 2 3 4 5 6 7 8 9

10

Next > >>